Unlock Sweet Dreams: Save on Mattresses' Black Friday Sale 2023
Unlock Sweet Dreams: Save on Mattresses' Black Friday Sale 2023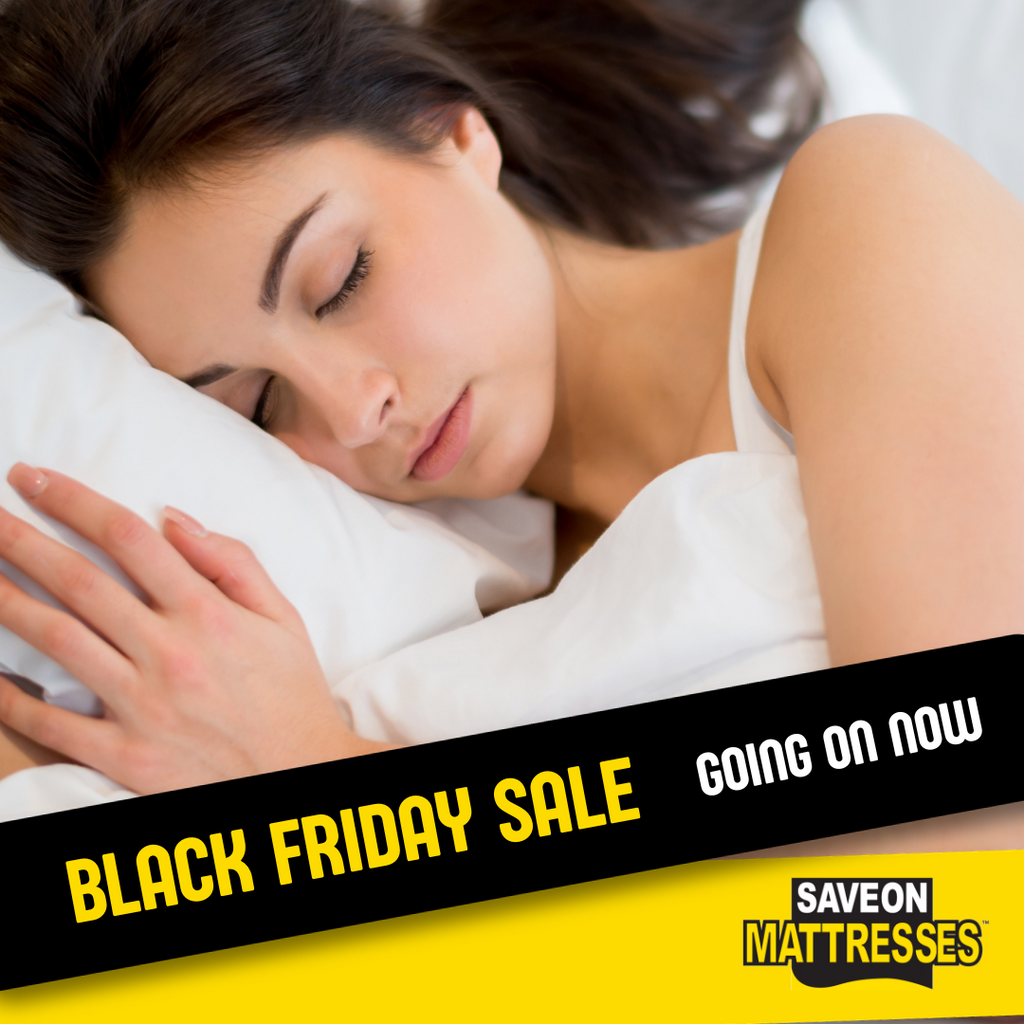 As the holiday season approaches, there's no better way to treat yourself and your loved ones than by investing in quality sleep. At Save on Mattresses, we are thrilled to announce our much-anticipated Black Friday Sale for 2023. With over 15 years of dedicated service to our community, we are excited to offer incredible savings on all mattresses, along with unbeatable discounts of up to 50% off on adjustable bases. Get ready to unlock sweet dreams and a rejuvenated night's sleep at prices that won't keep you up at night.

Unveiling Irresistible Deals on Mattresses

Our commitment to providing top-notch sleep solutions has never been more evident than during our Black Friday Sale. Whether you're in the market for a memory foam mattress, innerspring, hybrid, or latex, Save on Mattresses has you covered. Our extensive selection ensures that you'll find the perfect mattress to suit your unique sleep preferences.

This Black Friday, enjoy substantial savings on renowned mattress brands that guarantee comfort and durability. We understand that choosing the right mattress is a personal decision, so our knowledgeable and friendly staff is on hand to guide you through the selection process. At Save on Mattresses, we prioritize your satisfaction, ensuring you leave with not just a mattress but the key to restful nights.

Elevate Your Sleep Experience with Adjustable Bases

In addition to incredible savings on mattresses, our Black Friday Sale extends to adjustable bases, offering up to a jaw-dropping 50% off. Elevate your sleep experience by customizing your bed's position with these state-of-the-art bases. Whether you prefer a slight incline for better circulation or want to find the perfect angle for reading or watching TV in bed, our adjustable bases provide the versatility you need for a truly personalized sleep sanctuary.

The benefits of adjustable bases go beyond mere convenience. They can also alleviate issues such as snoring, acid reflux, and back pain, ensuring you wake up feeling refreshed and ready to tackle the day. Don't miss this opportunity to invest in your well-being by adding an adjustable base to your sleep ensemble at an unbeatable price.

Same-Day Free Delivery – Because Your Sleep Can't Wait

At Save on Mattresses, we understand the importance of swift and hassle-free service, especially during the holiday season. That's why we are pleased to offer  free delivery on all Black Friday Sale purchases. Once you've found the perfect mattress and adjustable base, we'll ensure it's promptly delivered to your doorstep, allowing you to enjoy the benefits of quality sleep without delay.


This Black Friday, Save on Mattresses invites you to invest in your well-being and transform your sleep experience. With unbeatable savings on all mattresses and up to 50% off on adjustable bases, there has never been a better time to create the sleep sanctuary you deserve. Visit our family-owned stores and let our friendly and knowledgeable staff guide you to the sweet dreams that await during our Black Friday Sale. Don't miss out – these incredible deals won't last forever!